The West of Scotland League has this evening confirmed that our application has been approved. They have also named all 67 successful applicants to the fledgling organisation – all 63 current West Region SJFA members as well as Glasgow University (SFA members and a part of the Caledonian League), Bonnyton Thistle (South of Scotland League), Drumchapel United (Central Scottish AFL) and potential new southside derby opposition, St. Cadoc's. The latter have ran various sides in the Scottish Youth FA since 1987.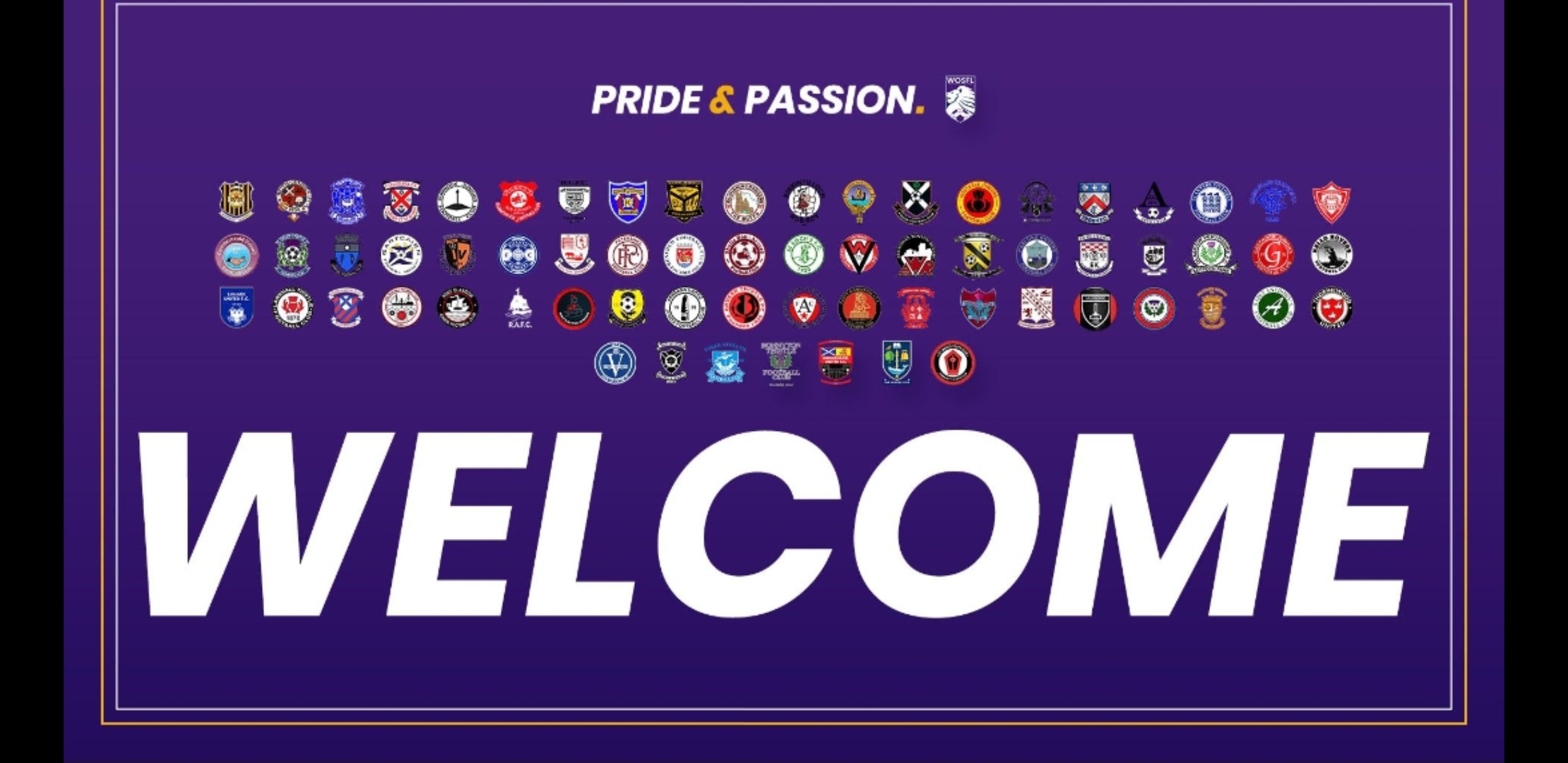 The following statement was released today: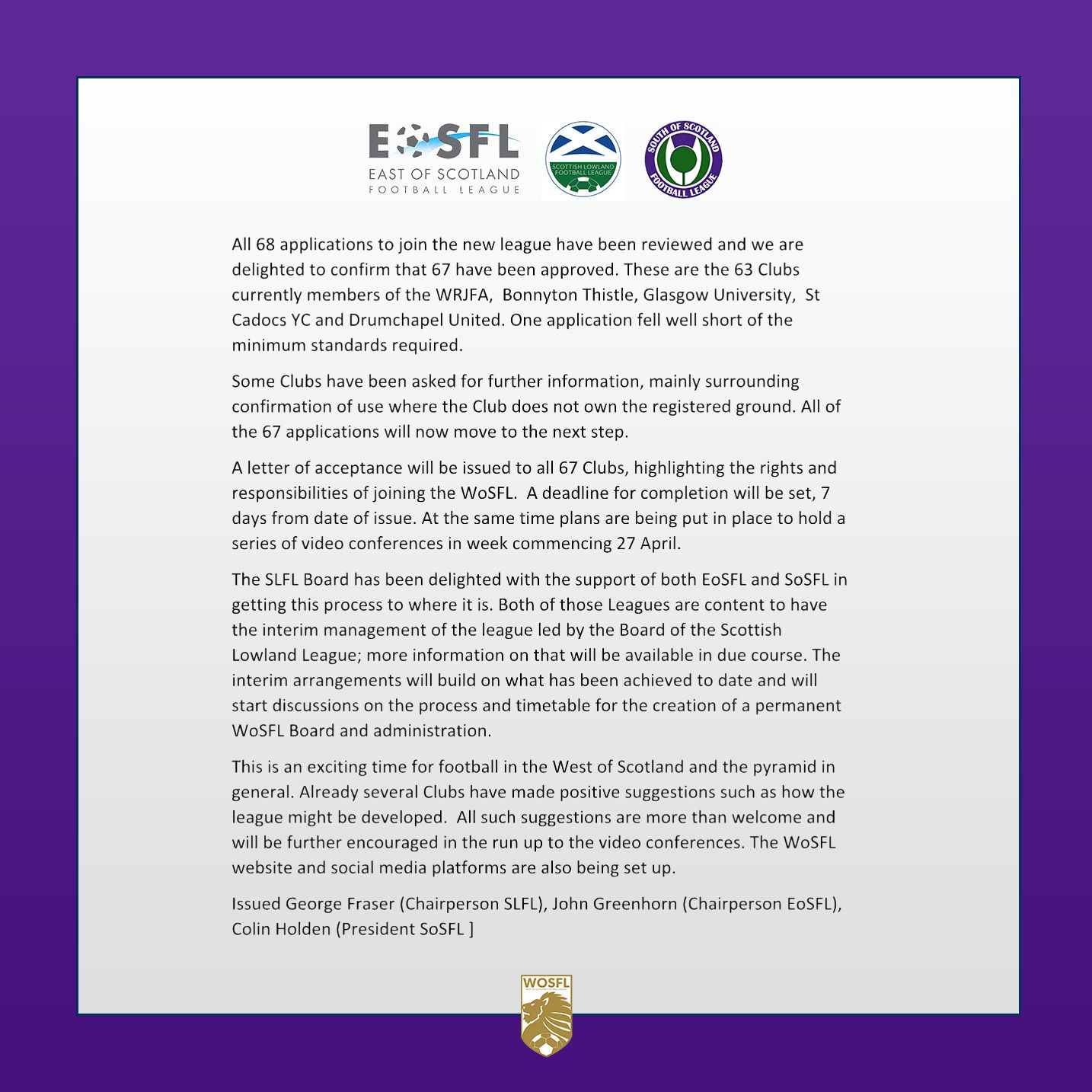 A very informative FAQ on the new set-up was put together by Troon FC here.
Below you will find the new logo of the West of Scotland Football League and you can follow the league as it develops on social media:
Website: https://wosfl.co.uk/
Twitter: @OfficialWoSFL
Facebook: https://www.facebook.com/OfficialWoSFL
Instagram: instagram.com/OfficialWoSFL
2020-21 is likely to be a single season of ?all at tier 6? seeded conferences that will form the basis of a heirarchal structure from 2021-22. If there are 4 parallel divisions, then the top 4 from each at the end of Season One would in theory make up the new top division in 21-22 and so on. 20-21 will be a novelty, for sure!
If the same format is used as that to form the expanded East of Scotland League in 2018-19, the ?tier 6? parallel divisions (4 x 16/17) are going to be seeded. This would mean putting a club into a separate ?conference? in turn, much like you might deal cards. With the league unfinished, average points per game would most likely be used, and this would see Pollok as a top seed as we would be 3rd in that ranking method. We would also be a top seed on points accrued. Please stay tuned to the website and social media for clarification on what will be happening once football gets back underway! If anyone wants a bit of ?lockdown mental agility?, try and work out what our Conference might potentially look like! (we will likely have 4 clubs from each of the West divisions, following the seeding pattern, and perhaps one of the additional sides).
Another option would be regionalised conferences for season one, but again this is just speculation.